Welcome To Udaipur Bike Rentals - Bike on Rent Udaipur
Udaipur Bike Rentals offer self-ride bike rental service in Udaipur. Hire Bikes and Two Wheeler on rent in Udaipur Book online at Best Affordable prices. Wide Range of Two wheelers on rent like Royal Enfield, Activa, Jupiter, Pulsar, Avenger and many more.
How It Works
Customers
 We offer self-ride bike rental service to our customers. Our bike riding program is exclusively designed for those who want to gain experience of riding different motorbikes.
 You can choose from our pool of well-maintained motorbikes and register your details with us online.
 Reserve your favorite bike today and additionally gain more benefits. We provide all the significant details associated with bikes to our customers.
 We offer quality vehicles and cost-effective solutions which helps us stay ahead ofthe competitive race.
 The company has been delivering outstanding results and has won positive feedback from customers.
Benefits For Customers.
 We have distinctly listed all the bikes with their specifications which makes it easy to compare for best prices and best deals.
 Under certain specified conditions, we also provide discount coupons to our customers. You can rent your dream bikes for a small fee and enjoy your ride.
 We have consistently been serving our customers beyond their expectations levels.
 Our quality customer service has enabled us develop long-term relationship with our customers.
 User should submit original ID proof at the time of pickup.
 Having a valid driving license is mandatory to pick up the bike. Udaipur Bike Rentals reserves the right to deny booking if user fails to submit the documents. No refund will be given in such case.
 User is authorised to inspect and test drive of the vehicle before taking the bike. After the user declares the vehicle satisfactory, No claim will be accepted against any physical or mechanical damage. All the damages are to be borne by the user with genuine spares of the bike.
 Availability of the vehicle is subjected to serviceability and any other unforeseen circumstances.
 User should reach pickup location 10 min earlier for documentation and paper works.
 Prices shown on the website are Not - Negotiable. However user may apply discount code/ offers that are currently running.
 Smoking is strictly prohibited on our vehicles. Any marks of smoking on our vehicles/ accessories shall be made good with original parts/ accessories.
 You can not use our vehicles for towing or pulling any other vehicle. Such abuse shall be chargeable with fine of INR 5000.
 Motorcycle tank is not to be used  to carry luggage. In case of more luggage, please ask for luggage racks. Damage to the paint shall be chargeable with fine of INR 1000.
Payment
 Full payment should be made in advance before reserving and renting your selected bikes.
 Any delay in payment will not be accepted and the bikes will be handed over to you only after the complete amount is paid.
 We ensure that hirers receive their paid receipts if no amount is due. Do not pay any amount till you receive your paid receipts.
 The bike remains in your custody till the rental period and should be safely returned back after use.
 If you buy the bike's insurance coverage then in case of any theft you will not be subjected to fine.
Security Deposit
 Hirers are required to pay a specific amount as security deposit. This security deposit is collected so that if there is any damage caused to the vehicle then the amount can be depreciated from your security deposit.
 On safely returning back the hired bike, the entire safety deposit amount is handed back to the customer.
 In case there is any damage brought to the bike then the amount is deducted from your security deposit and the balance amount is returned back.
 This amount paid by you is refundable and is entitled to adjustments only under certain specific cases.
 All the important documents of the bike are provided to customers as soon as they fulfil all the requirements and agree with all the terms and conditions.
Inclusive Of Tax
 The rents are inclusive of all taxes. We don't apply any tax charges separately to our customers.
 The hirer need not pay extra tax charges at the time of hiring or returning back the vehicle.
 The charges are very economical and less in spite of being inclusive of all taxes. It is highly affordable and can be enjoyed by everyone.
 The insurance amount is also included in our net amount. We keep everything transparent to our customers from the beginning till the end. There is nothing extra that we charge apart from our listed prices.
 We always focus on making your ride successful, affordable and enjoyable.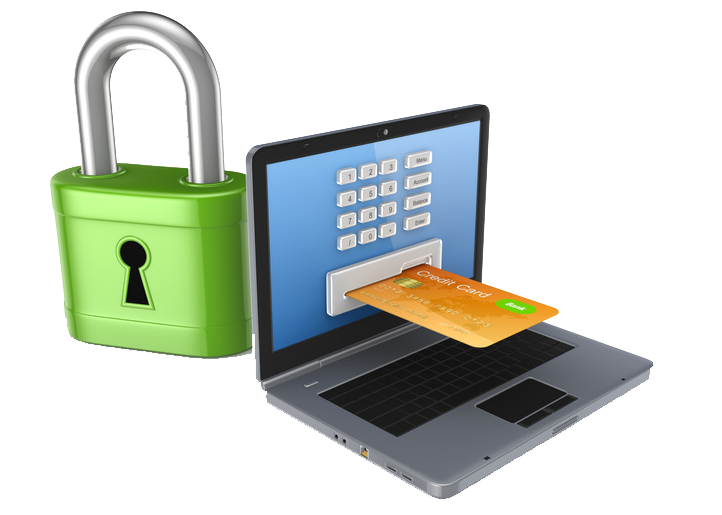 Eligibility to Rent a Bike
 You must be 21 years old.
 You must have a valid driving license.
Documents
 You must provide a valid identity proof in original which includes Aadhaar card, Voter id, PAN card or Passport. Same shall be deposited at the time of pickup and returned to you after you drop off.
 A valid address proof.
 Copy of Driving License.
 We may deny booking in case you fail to produce the documents at the time of pickup. No refund will be given in such case.
Things Included in Your Rental
 Unlimited kilometers (Except where specifically mentioned)
 One free helmet.
 Safety kit.
 Use of vehicle for 24x7 till drop off time.
 Roadside assistance services anywhere in India on charge. You need to call our support for availing the support. Kindly note that this service is available within city limits only.
Fuel
Fuel is totally on you. You will get the bike with a full tank and you have to return it back with a full tank or take our bike with complimentary fuel to reach nearest fuel station.
Rider's Checkout
 You will be provided with a fully serviced bike.
 You must properly check out the bike before going on the ride.
 You must report to us as soon as possible in case of any failure. Please, not that No (R) No roadside assistance is applicable for the vehicle driven beyond city limits.  Such vehicles are wholly the responsibility of the rider and any failures are to be made good on rider's expense.
 You take full responsibility to maintain serviceability of the bike. Any damages to the bike occurred during your rental period will solely borne by you.
 In case of any unfortunate accident leading to the death of the renter, you permit us and our partners to recover any damages to the bike from your legal heirs/ next of kin.
Driving Rules and Regulations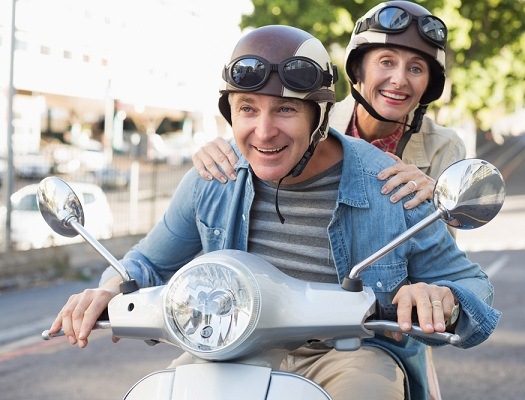 You must follow all the traffic rules while driving, in case of any negligence  Udaipur Bike Rentals will not be liable. All the challans will be paid by the rider himself.
 Udaipur Bike Rentals will not be liable to any consequences if the rider is riding under the influence of Alcohol or Drugs. In Case of any accident under the influence of alcohol or drug, the rider has to pay the damage charges.
 Drive under the speed limit. Don't forget we are tracking your ride and speed. There is a fine of INR 1000/- every time you violate the speed limit of 90 Kmph. If you want to take the motorcycle for racing or sports, kindly talk with our sales team who shall assist you for the same.
 You should always wear a helmet while riding.
 You cannot use our bikes for racing purposes without our written permission. udaipurbikerentals.com may impose a penalty of Rs 25,000/- for such abuse of bike.
 You are also not permitted to make any stunts such as wheelie, stoppie, burnout etc using our rental vehicle. A penalty of Rs 35,000/- is payable by you if you are found to be involved in such abuse of our bikes.
Availability of Bikes
All the bookings from Udaipur Bike Rentals depend on the availability of the bikes. We will refund you full booking amount in case we are unable to fulfill your booking owing to situations beyond our control. Same shall reflect in your bank account within 10 working days.
Security
You need to pay a fully refundable security deposit at the time of pick up only. You must check the amount required for security deposits at the time of making a booking. Failures to comply with our security deposit requirements may force us to deny booking. Please be aware that no refund is applicable in this case.
Extension of the Trip
 You must inform us in advance if you want to extend your trip.
 Extension of the trip depends on the availability of the bike and prevailing rates at that time.
Bike Return Policy
 You must return the bike on assigned time in fully serviceable condition. Any damages or failures will be charged up to the amount to make a bike serviceable using genuine spare parts of the bike.
 Late returns up to one hour of drop off time are accepted without any extra charges for bookings beyond 24 hrs. Afterward double of the daily charges plus a late fee of INR 1000  will be payable by you. In case you extend your trip late fee will not be levied.
 You must drop the bike at the same location from where you picked it up.
 You can't leave or abandon the bike without written permission of udaipurbikerentals.com or its authorized business partners. There is a fine upto full security deposit as well as legal action will be taken against you.
 You are also not permitted to give the bike other than authorized riders during your rent out period.
 Smoking is strictly prohibited on Udaipur Bike Rentals vehicles. If any signs/ burns found on the vehicle or accessories, user shall be liable to pay fine amounting INR 500 plus the full cost of replacement of spare/ accessory.
 The user must return the vehicle in clean condition. Additional cleaning fee of INR 75 is applicable if vehicle is returned in dirty condition.
Servicing of Bike During Trip
There may be servicing due during your rent out period for which you will be notified at the time of pickup. The charges for such servicing will be reimbursed by us at the time of drop off subjected to the production of original bill/invoice.
Charges
 In case of damages to the motorcycle due to accidents or otherwise, you are liable to pay the full amount to make the bike serviceable and you have to pay the per day rental till the time bike will be available for renting again.
 In case of theft full value of a new motorcycle.
 In case of loss of helmet, you are to pay Rs. 1000.
 All the traffic challans/ penalties for violation of traffic rules is the sole responsibility of the rider and must be paid off to traffic authorities.
Cancellation Policy
 25% amount will be deducted for bookings canceled prior to 4 Days before pick up time. For bookings canceled between 4 Days - 1 Day, 50% refund will be applicable. For bookings canceled 1 Day - 0 hrs or after pick up time, No refund shall be applicable.
 Bookings for Leh - Ladakh, and Tawang are not refundable.
 Bookings taken from Siliguri are not refundable.
 100% refund if Udaipur Bike Rentals can not provide the bike due to any unforeseen circumstances or bike develops any qualitative problems.
For requesting a refund, user must drop a mail to Udaipur Bike Rentals Support at info@udaipurbikerentals.com
Contact Number
+91 9414812624, +91 9982988899
---
Address
Hanuman Ghat Near Hotel Sarovar
Udaipur, Rajasthan 313001
---
Email
udrbikerentals@gmail.com